Christmas Social
Our Christmas Social is at The Royal Oak, Dunsford. Choose 2 or three courses from the menu below.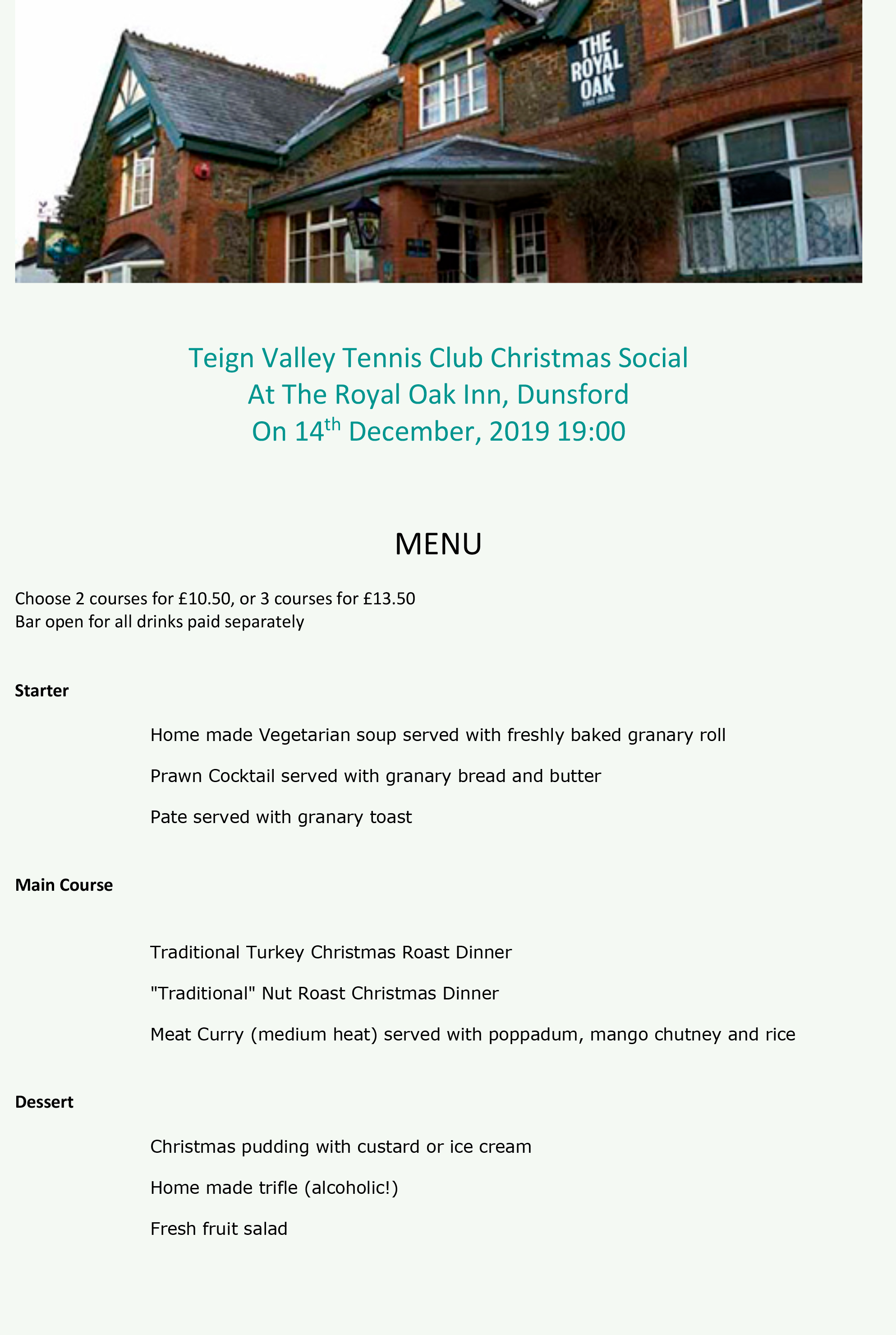 Let Nick know if you will be entering by sending this email updated with your choices and those of your partner or guests.
Christmas Social14/12/2019 @ 7pm
Updated 18/11/2019
Christmas Competition
Chris Robillard will be organising a club competition on 29th December starting at 10:30am. Entry fee is £4 and coffee and cake will be available. Everybody to wear a Christmas hat.
Let Chris know if you will be entering by sending this email.
Christmas Competition29/12/2019
Updated 23/10/2019
Annual Barn Dance featuring "Jeroka"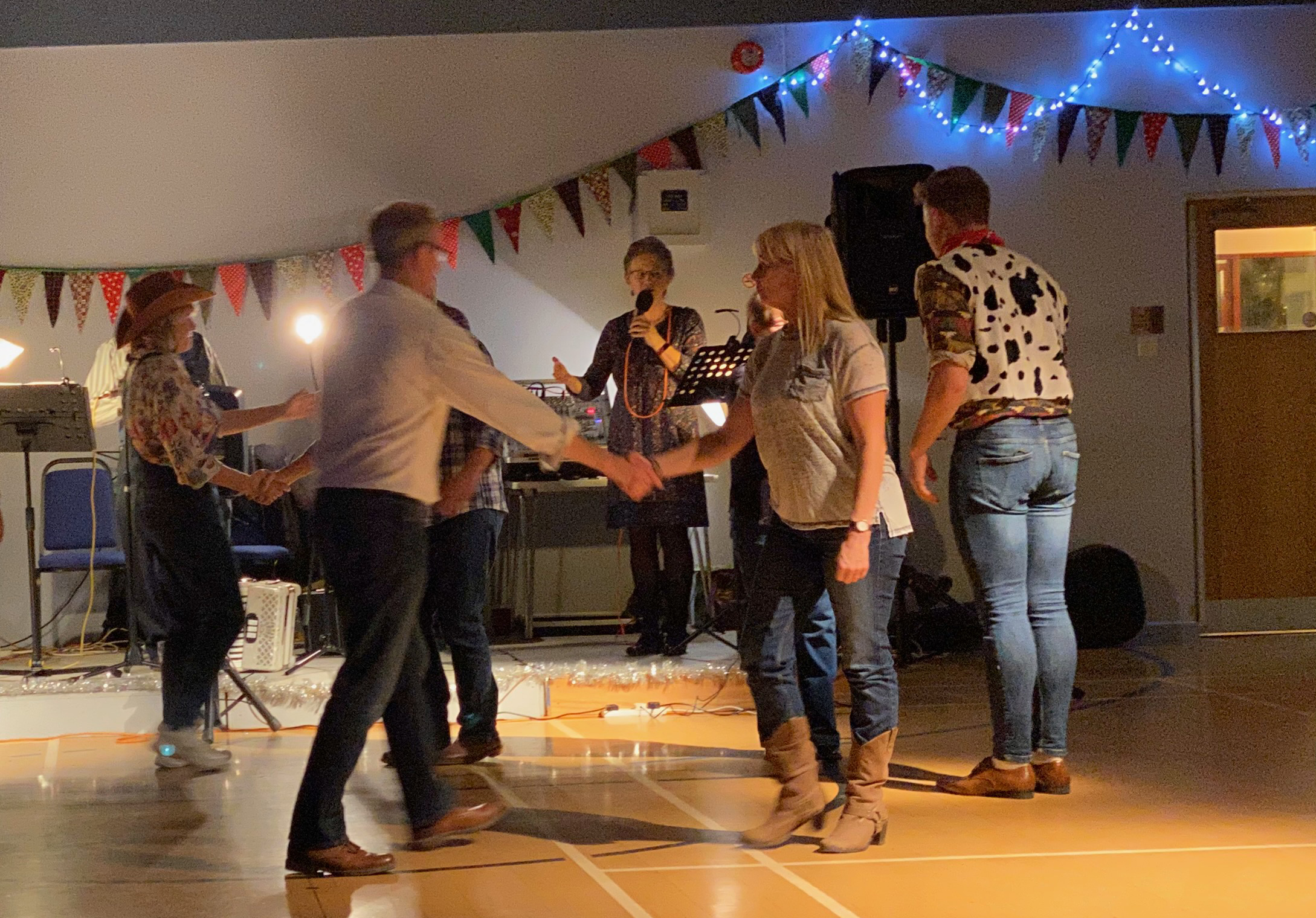 Photograph (c) Nick Kirkland, 2019
The Barn Dance was enjoyed by over 80 people. Music by Jeroka had everyone dancing lots of times with varying success but much fun on the more complicated routines!
Elaine won the star prize in "Heads or Tails".
Barn Dance30/11/2019
Updated 06/12/2019
Baber Cup
The Baber Cup was held on the afternoon of 20th October. 14 people entered on a warm and largely sunny day. Players were arranged in pairs and played 4 games with their partner and then swapped to play 4 against in the same group of players. Each counts the number of games they won as points and then pairs moved on to play another pair untilall pairs have played the others. The player with the highest points count wins.
Congratulations to Jen, who won with 25 points, closely followed by Chris on 21 and Andy on 20.
Thanks to Chris Robillard for organising the pairs and the games and keeping score as no one else could understand his hand drawn spreadsheet!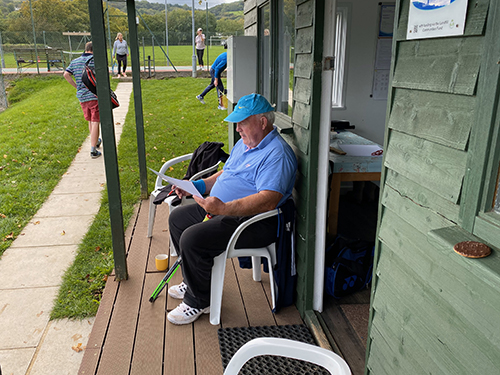 Chris working out the scores
Baber Cup20/10/2019
Updated 23/10/2019
Sunday Competition
Chris Robillard kindly ran another competition for us, along the same lines as he has done previously.
On Sunday, 29th September 12 players took part in the doubles event. Coffee and Italian cake were enjoyed by all, and the rain stayed away.
Woody and Nikki were the winners.
Club Competition29/09/2019
Updated 30/09/2019
Finals Day 2019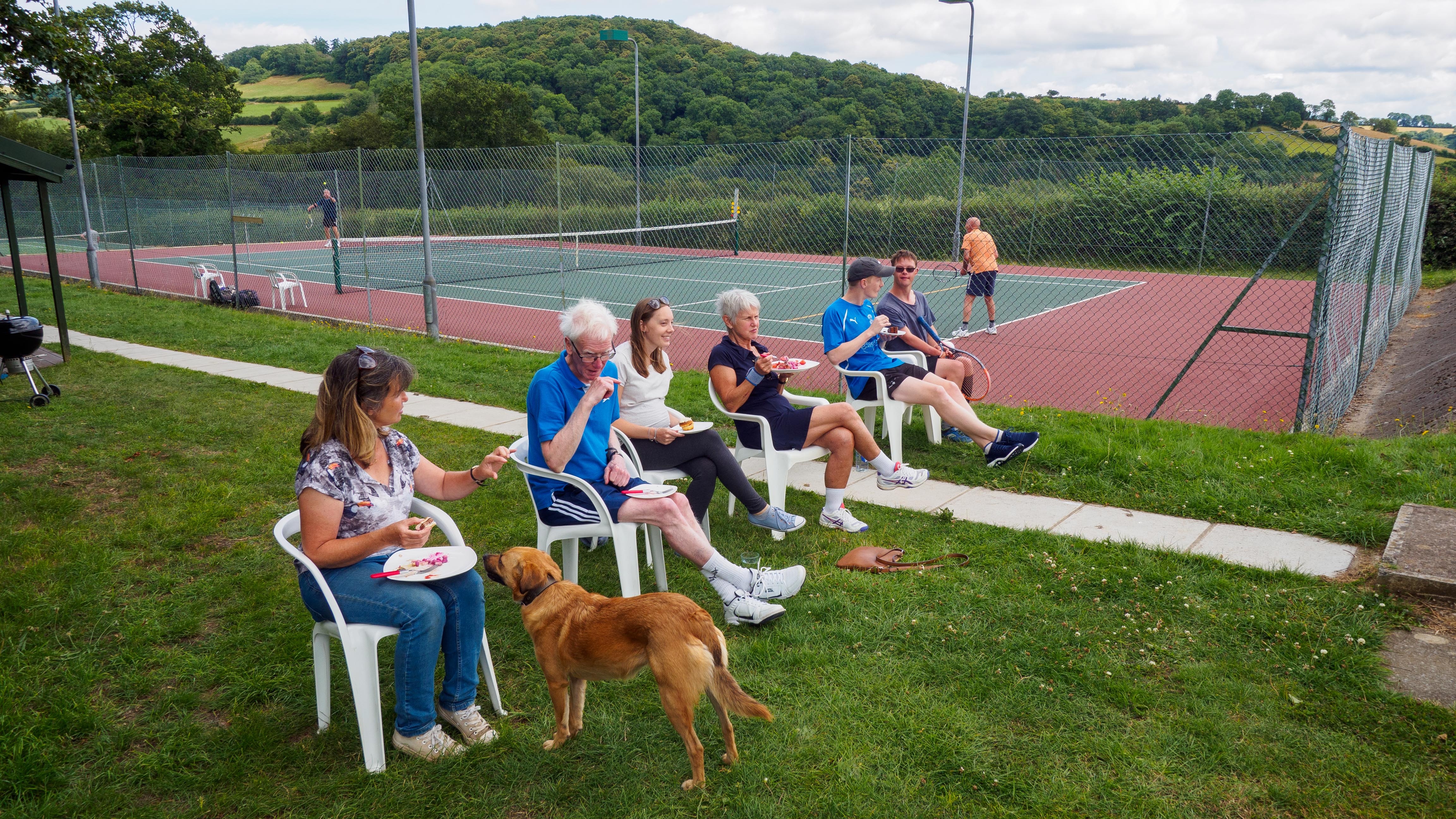 Photograph (c) Nick Kirkland, 2019
See the Competitions page for the full list of winners. A good turnout of members to see the club competition finals. All present (especially the dogs) enjoyed a barbecue in the sunshine.
Finals Day21/07/2019
Updated 22/07/2019
Annual General Meeting
The Annual General Meeting of the Teign Tennis Club was held in the Bowden Room, TVCH on 21st March. Draft minutes (which will be approved at the next AGM) can be seen here.
The 2020 AGM is planned for 12/03/2020 in the Bowden Room. All members are welcome to attend and ask questions of the Management Committee or stand for elected positions.
AGM21/03/2019
Updated 25/03/2019